General manager: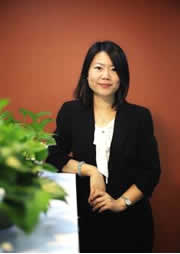 (Jessie CHEN)


Ms. Chen is a qualified corporate registration agent since 2002, investment consultant certified by Shanghai Special Expertise Center with a state accounting license.
Ms. Chen specializes in foreign investment enterprise with 17 years experience in Representative office projects and an expert at China corporate laws and regulations. She has worked with hundreds of companies including U.S. Mueller Industries, LVMH, Fujifilm, Flugger Paint, AF Industry AB, Jellycat, United Biscuits, Aker Projects, Grant Thornton, Leica Camera, DC Chemical, Tata Projects to name a few. Her professional business integrity and distinctive service wins her high recognition from all of her clients and among her colleagues.
Registration department:
The Department of members have more than 10 years' of professional registration work experience, and familiar with China's company law and relevant industrial policies, keep good relationship cooperation with the government, and tailor-made solutions for domestic and foreign enterprises. We are good at enterprises registration, modification and deregistration procedures in various fields and industries. Within our profound localization experience, we can offer a wide range of registration consulting services throughout China for customers, and help them "Integrate into" the place where the business is located, thereby promoting business developing.
Overseas Company Incorporation
1.HongKong Company Incorporation
2.BVI Company Incorporation
3.American Company Incorporation
4.Singapore Company Incorporation
5.Cayman Company Incorporation
6.Seychelles Company Incorporation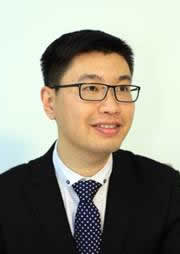 (Lucas Liang)

He has been engaged in professional registration consulting service for more than 10 years and is proficient in the registration and application process of various domestic and foreign enterprises. To be responsible for special services such as merger and acquisition, merger and division, domestic and foreign investment of foreign-invested enterprises. To assist foreign-invested enterprises in financing, and handle special services such as real estate mortgage at home and abroad, foreign guarantee registration, foreign debt registration, recognition certificate, valuation procedures and other special services;

He have strong public relations, coordination skills and outreach capabilities. Its professional service ability, good professional ethics, steadfast and steady, careful work, strong sense of responsibility has been unanimously praised by customers!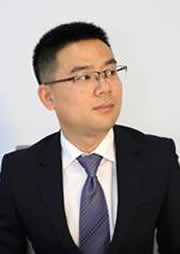 (King Jin)


He Specialized in enterprise registration consulting over 10 years, proficient in various domestic, WFOE and Representative office registration procedures, domestic and foreign enterprises transfer, mergers and acquisitions, special industry operation license application and other professional services;
Fully understand the industry trends and customer needs, and provide one-to-one professional consulting services for customers; he has been engaged in Foreigner Personnel License consulting services for several years, providing clients with work permits, residence permits, foreign expert certificates and other foreign-related services; Customized professional solutions for customers, professional consulting services to help customers successfully solve problems encountered; Professional ability, good professional ethics and sense of responsibility have been unanimously praised by customers.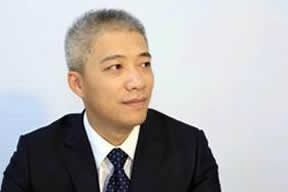 (Andy Lu)

He has been engaged in enterprise service for more than 10 years, and has good at domestic company, WFOE, overseas company registered, trademark registration procedures, and has handled relevant business licenses for catering enterprises and beauty enterprises; In the process of customer service always adhering to: close-fitting, intimate one-stop service, its professional quality, service attitude in the customer won a good reputation.
The finance department: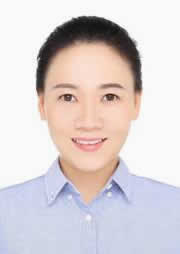 (Jane Yu)


Jane has worked in finance and administration for over 20 years and has extensive experience in accounting. As a senior accountant, she has unique views on the company's corporate culture and business philosophy. At present, she is also the administrative director of CCTong, leading the team members to provide high-quality administrative services for the company's booming business. Her responsibility includes creating positive corporate culture, improving the comprehensive quality of employees, good communication between employees and the company and supporting the company to achieve long-term development goals !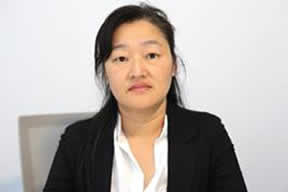 Jones Zhu

Ms. Zhu has been engaged in accounting for more than 20 years. She started from the grass-roots position, and grew into the backbone of the CCTong's financial department step by step. Since she joined CCTong for five years, she has help customers to solve variety difficult problems by her rich experience in handling treasury management and taxation matters.
She says 'What should be done today has not been done, it will be delayed even earlier tomorrow.'
Visa department: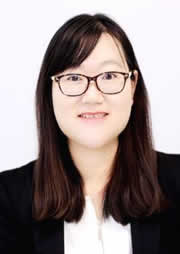 (Joyce Zeng)

Ms. Joyce Zeng specializes in foreigner's work permit and residence permit service in China with 13 years' experience and an expert on China immigration laws.
She has worked with hundreds of foreign companies to provide visa service, including Draeger, Leica camera, Nippon logistics, Yokogawa, U.S. Mueller Industries, AF Industry AB, Tata Projects, Adani group, KGK group to name a few. Her professional business integrity and distinctive service wins her high recognition from all of her clients and among her colleagues.